If you have an emergency, be it fire, medical, or criminal always dial 911.  All of our Department responses to an emergency come from Marion County Dispatch as a result of your 911 call.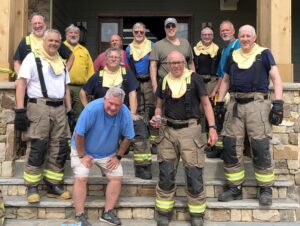 The recent Coronavirus situation has curtailed some activity in the Jasper Highlands Fire Department.  The completion of the Tennessee Basic Firefighters Course for 11 of our members will be temporarily delayed for several weeks.  The majority of the course has been completed with only a few loose ends to tie up.  We look forward to graduation in early summer.
The virus shut down has not dampened our readiness. The Department recently responded to two major emergencies in April, both on the same day, a medical emergency and a structural fire emergency.  We are committed to respond with agility and professionalism to emergencies on the Mountain, 24/7!
Each month we would like to introduce you to one of our great Firefighters in our new Firefighter Spotlight…
John Szewczyk. Illinois.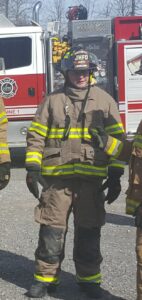 What did you do in your professional life before retirement?
 "I spent 30 years at the Caterpillar Corporation in Peoria, IL working in Information technology. When I retired, I was leading our global cyber security  division." 
What made you decide to become a Firefighter at this stage of your life?
"During my career I had little time available to volunteer and give back to the community.  I also love to learn new things and thought this would be a great new learning experience.  Knowing this job can help people who may be having the worst day of their life made my decision pretty easy."
What do you like most about the Jasper Highlands Volunteer Fire Department?
"I would say it is working with a great team that is highly motivated, eager to learn, and dedicated to serve others. The Team has such diverse backgrounds. We are also truly blessed to have strong community support!"
If you would like to join our terrific Team, please contact our local Boss, Cliff at 423-309-2842. We would love to have you!
We highly encourage every home on the Mountain to have on hand, quality fire extinguishers.  We recommend four per home; one for the kitchen area, one for the fireplace area, one for the garage area, and one for the grill/patio area.  More are better than less.  These valuable instruments could save your home and maybe your life.  Our Department has them available for sale.  Please contact our fire extinguisher expert, Dick Marvin at 407-399-2680 for purchase.
Thank you.
Stay safe, and have a great Summer!
RD Johnson, Firefighter