Protecting the Highlands...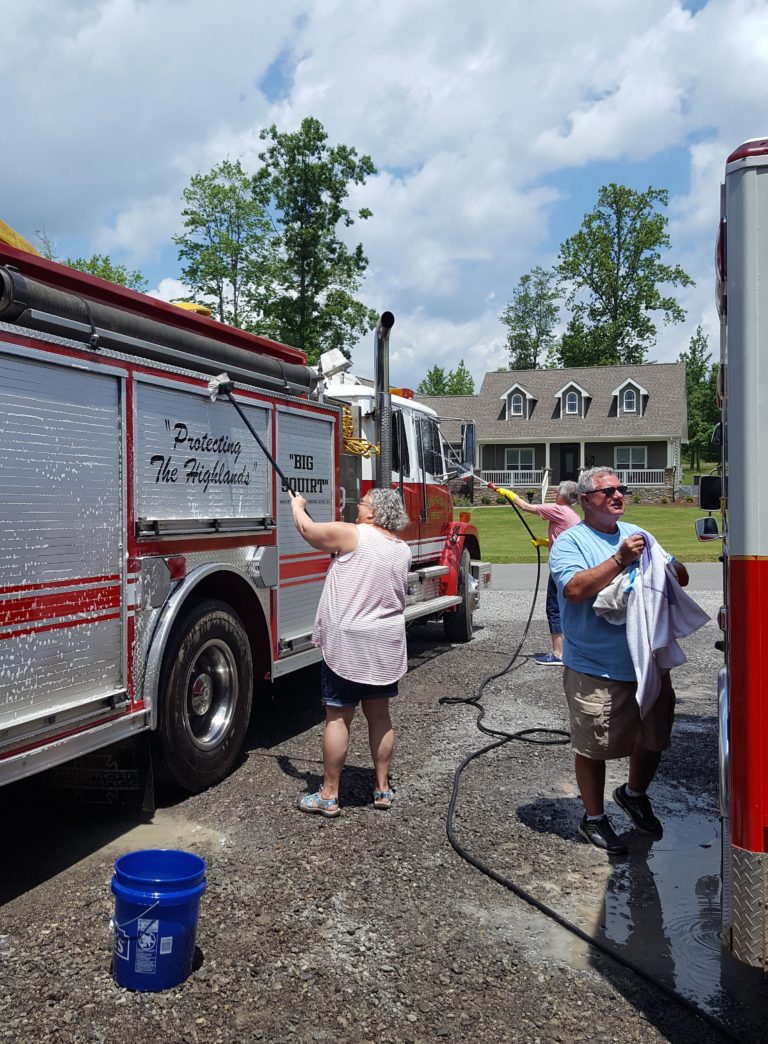 Engine 1, Engine 2, Brush 1, and Rescue 1 need some TLC. Thank you Auxiliary members who stayed after the regular meeting to wash the trucks and clean the Firehouse.  We appreciate you!
Thank you to all the folks who have designated JHVFD as their Amazon Smile charity.  This is how much we have generated as of August. 
Haven't heard of Amazon Smile?  Click here for more info.
Thank you to all the firefighters who were able to attend the Recognition Potluck Friday night, and to the Jasper Highlands residents who came out to honor them.  Not only was there excellent food and friendship, but we also raised $550 from your generous donations.  To top that off, two residents expressed interest in joining the fire department!  
The Auxiliary hosted the event to recognize the six firefighters who recently completed the Tennessee Basic Firefighting Course.  Congratulations to those firefighters.  We appreciate you!