Protecting the Highlands...
Thank you to all the folks who have designated JHVFD as their Amazon Smile charity. This is how much we have generated as of August.
Haven't heard of Amazon Smile? Click here for more info.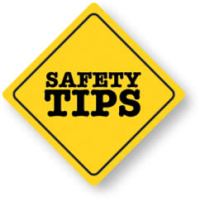 There can be several reasons that you may need to evacuate from your home:  Fire, Smoke, Gas Leak, Water damage, Wind damage, etc.
When this happens it is easy to become confused or disoriented.  We highly recommend that everyone on the mountain develop an evacuation plan and that we all adopt a standardized meeting place:
WHERE YOUR DRIVEWAY MEETS THE STREET.
This location is at every home and will assist emergency responders in making sure that everyone is accounted for.
In cases of bad weather, sit in your car at this location (on the street).  In the case of a fire, please CLOSE all interior and exterior doors as you evacuate.