If you have an emergency, be it fire, medical, or criminal, always dial 911. All of our Department responses to an emergency come from Marion County Dispatch as a result of your 911 call.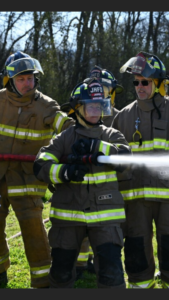 When purchasing merchandise on the internet, please consider using Amazon Smile.com! Amazon will donate .5% of your purchase price to our Department at no additional cost to you. During sign up simply type Jasper Highlands Volunteer Fire Department, location: Union Grove, AL as that is our charity designation and where our Finance Department is located. This will help us buy firefighting equipment we desperately need! Thankyou!
This month's Firefighter Spotlight is on Larry Dunagan from Oklahoma. Larry is an Air Force Veteran, a key member of the original team, and he always keeps us laughing!
What did you do in your professional life before moving to Jasper Highlands? 
I was a Commercial/Industrial Electrician and Instrument Controls Technician.
What made you want to become a Firefighter at this stage of your life? 
Union pay…My wife made me! Learning new skills and knowledge while giving back to the community and surrounding area. Helping others in need is always a good feeling at the end of the day.
What do you like most about Jasper Highlands Fire Department? 
Being part of a great team that strives to improve each and everyday. Our officers and leaders are the best!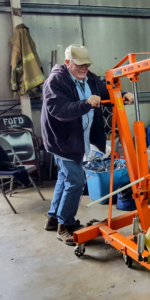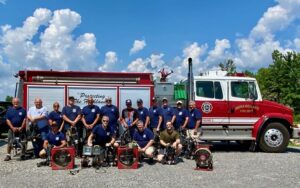 The new year brings a new line up of officers in leadership positions. 
Please welcome:
Lowell Hardin, Chief
Rich Hahn, Assistant Chief
Ken Donnan, Captain, EMS/Administration
Charles Norfolk, Captain Station 1
Jim Hale, Captain Station 2
Cliff Lowrance, Lieutenant, Station 1
Chris Lowrance, Captain, Training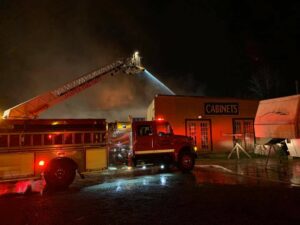 Some may wonder, why does JHFD participate in Mutual Aid Emergency Fire Calls with other fire departments throughout the Sequatchie Valley? When a request for help comes in from another department, our first priority is to make sure we have appropriate base team and apparatus to stay in place to protect our JH Mountain. A portion of the team and equipment will then move out to provide emergency assistance. Mutual Aid calls allow us to put into practice, in real time, our extensive fire training thereby gaining valuable experience and improving our ability to protect you and your home. To help others in need is always the right thing to do. Additionally, this is a reciprocal relationship. We may need outside help from other departments someday. We also build important relationships with other firefighters from across the County.  We break down barriers and build friendships with peers in the profession. To date JHFD has participated in two factory fires, one restaurant fire, and one residential structure fire off the Mountain.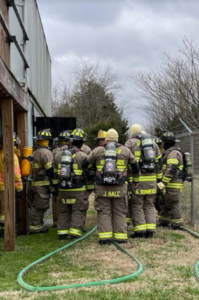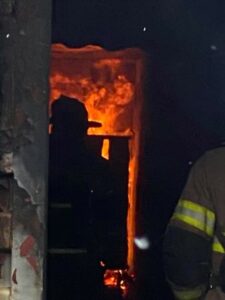 On Saturday, January 16th, 15 JHFD firefighters participated in a live burn exercise conducted by the Trenton, GA Fire Department. Each firefighter, all suited up with gear and air packs, was tasked with entering an enclosed burning structure, to maneuver heavy water hose around various objects, fight the blaze, and safely exit the smoldering hulk. This was the culmination of yearlong training to become certified State of Tennessee Firefighters, authorized to enter a burning structure and fight the fire internally. We now have 19 certified, Internal/External Firefighters, and 3 Firefighters in training.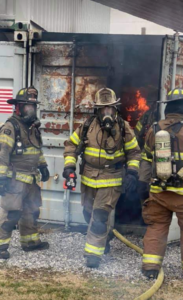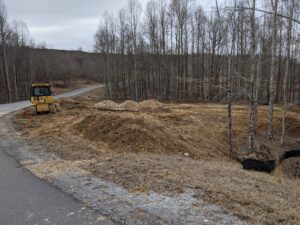 We are excited to announce that construction has begun on JHFD Station #2 out near the Jasper Farms entrance. The JH Mountain continues to grow, and so will our coverage.
If you would like to join this exceptional team, please contact Assistant Chief, Rich Hahn at 1-908-812-2046. Thanks!
RD Johnson
Firefighter