If you have an emergency, be it fire, medical, or criminal, always dial 911. All of our Department responses to an emergency come from Marion County Dispatch as a result of your 911 call.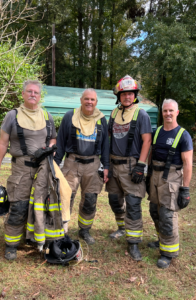 If you see a moving vehicle with red and white flashing lights on Jasper Highlands, please pull over with caution and let it pass. It is a Firefighter en route to an emergency that may involve life or death of a resident. Thank you.
In the past 45 days, JHFD has responded to 7 emergency events. One of those was a call for mutual aid from the City of Jasper Fire Department to assist in a residential structure fire. JHFD responded with 4 Firefighters and 1 fire engine while the rest of the team stayed behind to protect the Mountain.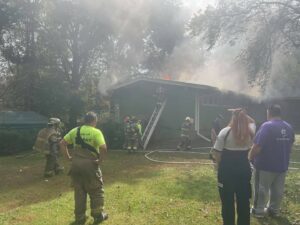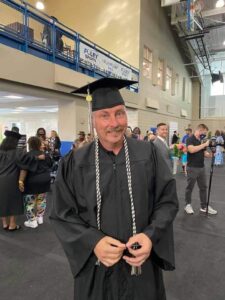 Firefighters Charles Norfolk and Jeff Wolf recently completed 4 difficult HAZMAT Certification courses at the Hamilton County Emergency Management and Homeland Security Center in Chattanooga:
Hazardous Materials Awareness
Hazardous Materials Operations
Hazardous Materials Mass Decontamination
Hazardous Materials Technical Decontamination 
Captain Charles Norfolk also received his Associates Degree in Fire Science from Columbia Southern University.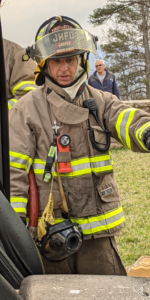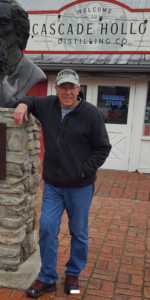 This month's Firefighter Spotlight is on yours truly, RD Johnson from Kansas.
What did you do in your professional life before moving to Jasper Highlands?
I was a Lieutenant Colonel, U.S. Army. Later, my wife, Anna and I owned and operated a restaurant/brewery complex in the Kansas City area for 20 years. We sold the business and moved here.
What made you want to become a Firefighter at this stage of your life?
When approached, I was reluctant to join as I knew nothing about fire operations. At that time the Fire Department was new and did not look very strong. Anna encouraged me to give it a shot. It was one of the best decisions I have ever made.
What do you like most about JHFD?
I love the excitement, adventure, learning new skills, and the opportunity to serve the public….very rewarding. Most of all, I love the people in the Department; experts in their fields; a cornucopia of professions from across the Country melding into one dynamic unit. Chief Hardin, Assistant Chief Hahn, and all of our officers have developed JHFD into one of the strongest Fire Departments in the region with 25 State qualified Firefighters, 3 fire engines 2 fire halls and a fully equipped and trained team. I am proud to be part of JHFD.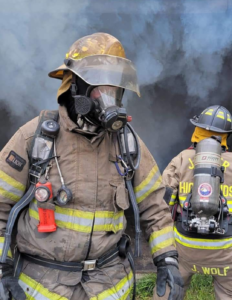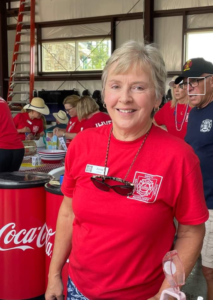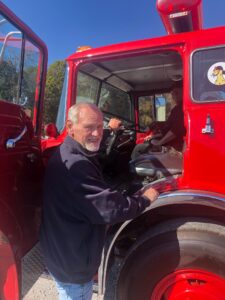 Fire Engine #3 was delivered to JHFD. This apparatus is in the process of being properly equipped and will enhance our fire response capability.
Firefighters Dave Burnette, Gary Benanti, Rachel Borresen, BJ Borresen, Tony Russo, and Steve Shapiro also completed the Introduction to Fire and Emergency Services for certification as State of Tennessee External Firefighters. Congratulations!
As our Community continues to grow so does the need for Emergency Medical Service personnel in our fire Department. We are in need of men and women with experience or training in the medical field to help fill this need. We currently have 5 State of Tennessee trained medical personnel. Our latest addition, BJ Borresen, received much of his certification online, in the comfort of his home, through Jones and Barlett Education accompanied by a few hours of ride along in a local County EMS Ambulance Service. BJ has been a registered nurse for many years and did not find the course too difficult.
If you are interested in joining our Fire Department, please contact Chief Lowell Hardin at Ph. 256-529-1658. We would love to have you!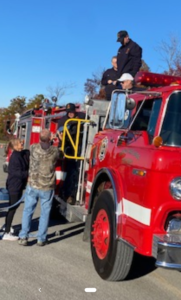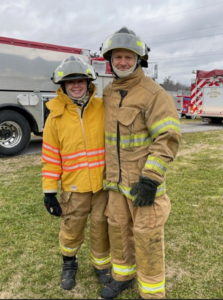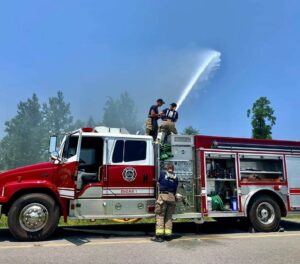 If you would like to join our team, please contact Chief Lowell Hardin at ph. 256-529-1658.  Thank you and stay safe!
RD Johnson
Firefighter